The World is Changing For the Better & Why It Matters To You
The World is Changing For the Better & Why It Matters To You
I wanted to draw your attention to a few graphs, all of which come from OurWorldInData.org via this article, "The short history of global living conditions and why it matters that we know it" by Max Roser. I have a simple question for you at the end.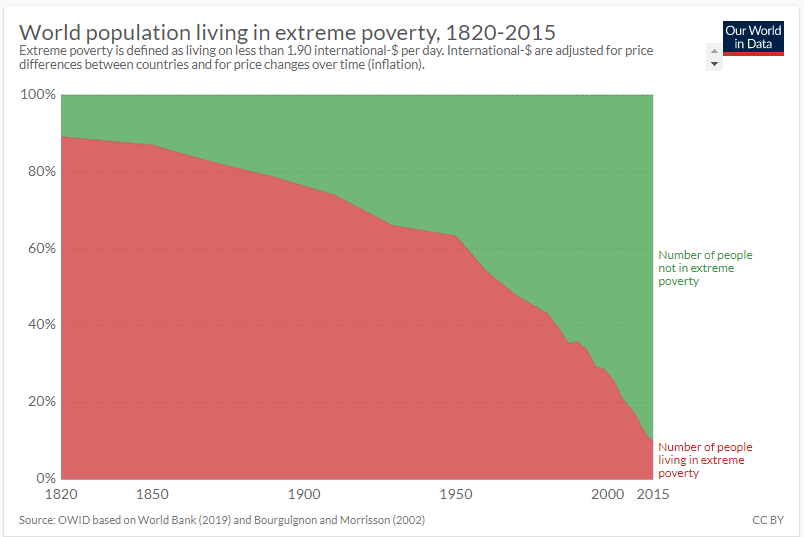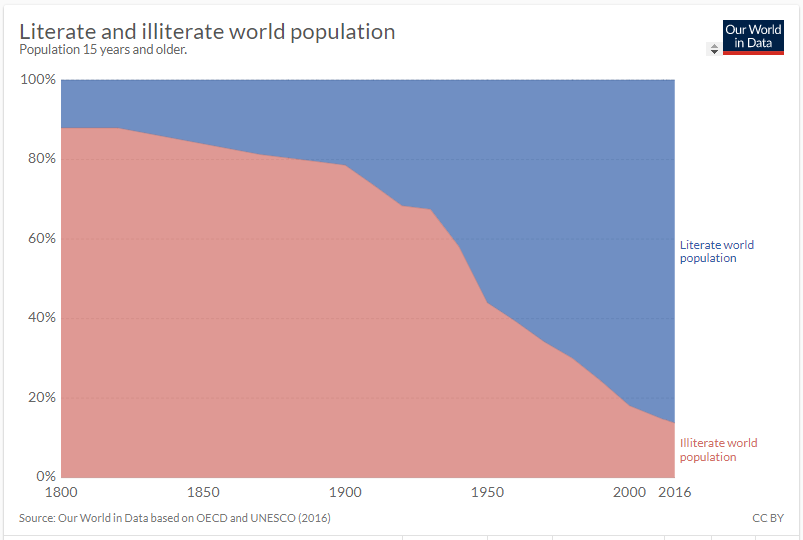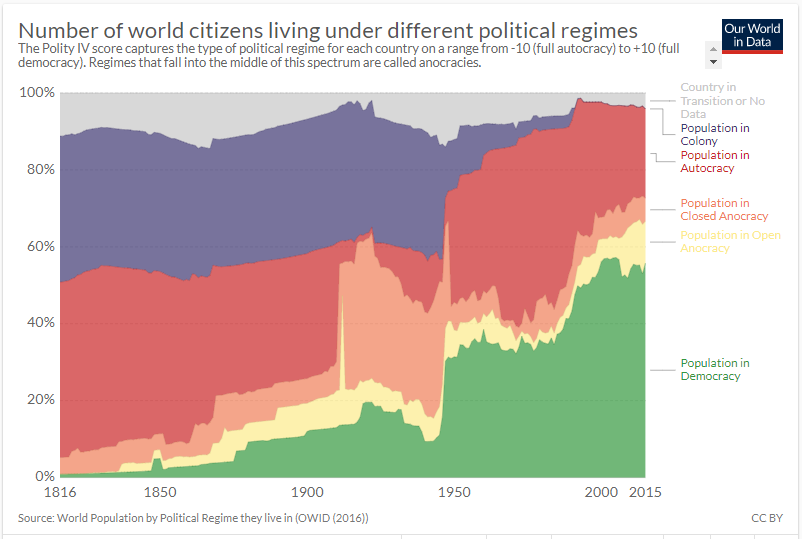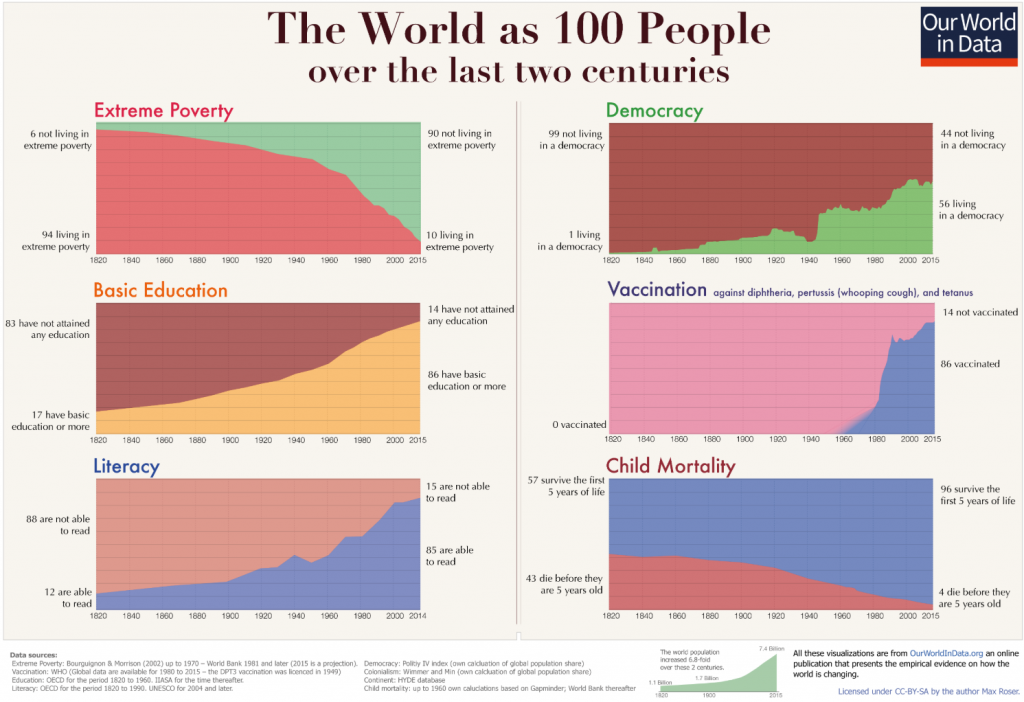 Question to Ponder:
Despite "what we think we know" about the world, these are the prevailing trends. For me, this begs the question – "If these are the trends, what do you think this means for the future of the Great Companies of America and the World — and by extension a multi-decade retirement portfolio?"
I'll let you draw your own conclusions. Enjoy your week!
Thanks for reading!
Ashby Daniels
I am a Financial Advisor in Pittsburgh that specializes in working with people transitioning into retirement. If you'd like more information, see Who We Serve. Or to contact me, go here.
Join the Retirement Field Guide Newsletter
Subscribe below to get Ashby's list of the best retirement resources from around the web.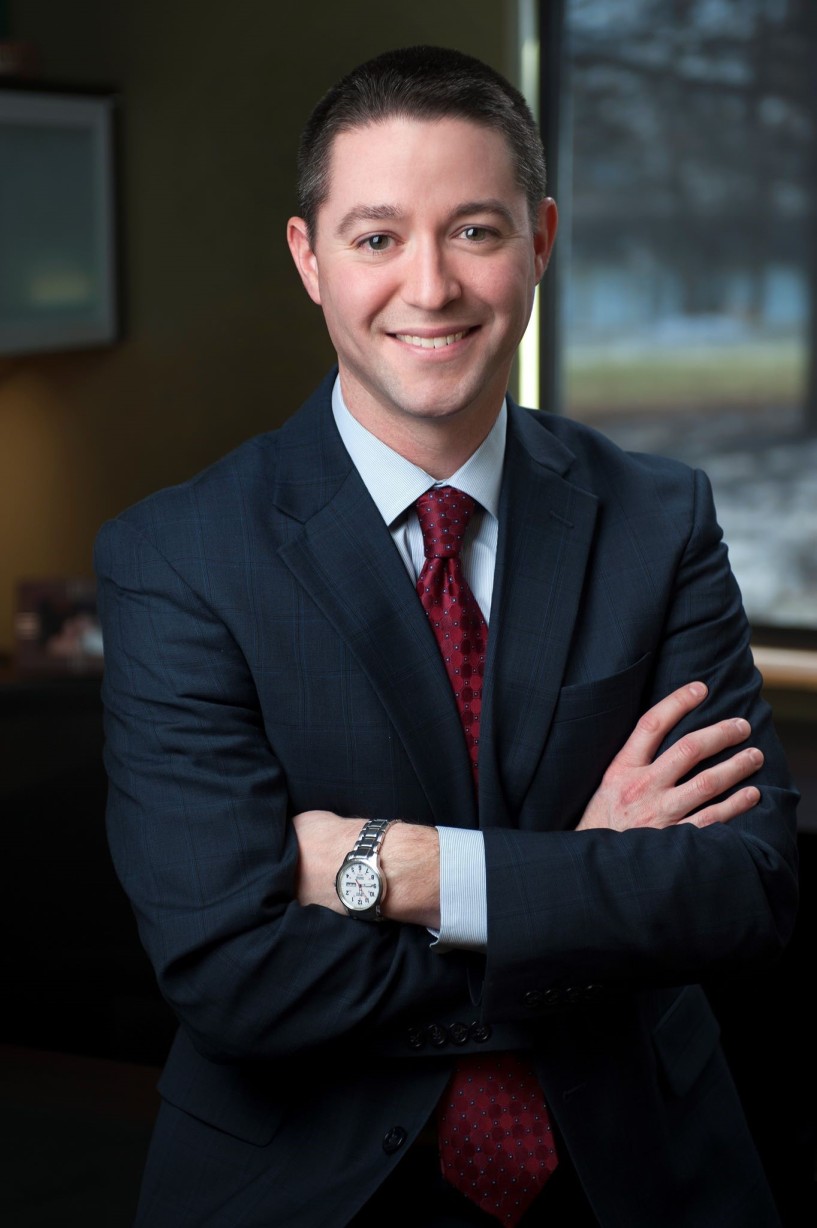 I am a Financial Advisor in Pittsburgh and a CERTIFIED FINANCIAL PLANNER™ professional with Shorebridge Wealth Management. I enjoy helping clients and readers find sensible answers to retirement's big questions. If I can answer any questions for you, feel free to Contact Me or if you think you might be a fit for our practice, see Who We Serve.