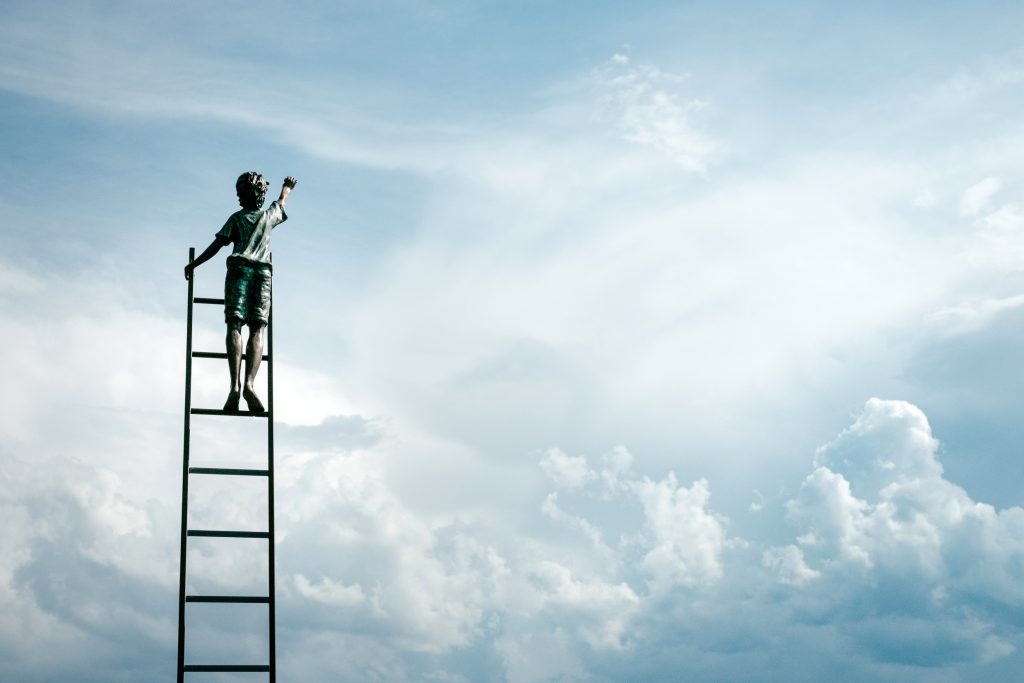 A couple of weeks ago, I attended an industry conference in Arizona that was filled with the creme de la creme of advisors. Being around a group of high-flyers like that, it wasn't surprising to learn that most of these advisors have big goals. Many want to build large organizations with lots of advisors and "own their market." They manage billions of dollars and are actively onboarding as many clients as possible as quickly as possible. Further still, many of these advisors are already industry celebrities with significant social media followings.
They are everywhere - TV, blogging, podcasting, video and more. They are trendsetters. Being around a group of Type-A achievers like this, it would be easy to get sucked into the vortex of contagious enthusiasm of creating a monster practice - because we are a culture of more.
There is nothing wrong with those goals and many of these advisors are some of my best friends in the business, but it's just not me. I prefer a simpler life. I am not seeking notoriety or fame. In fact, over the past year, I've been asked to be on live national television four times and have declined four times. Would it be cool to say I've been on national television? Maybe - assuming I didn't make a fool of myself.
I'm also not like the prototypical advisor given that I eschew traditional networking events where people play business card exchange over small talk. And while I appreciate social media to a degree, I'd much prefer to own a "dumb-phone" that allows me to unplug to be more present with whomever I'm talking with. Full disclosure: I still have a smartphone.
I don't need to make market calls while managing billions of dollars to feel like what I'm doing matters. Don't get me wrong; I truly enjoy following the markets, but I think there is little that occurs in the daily market news forecasting the "next" apocalypse that is actionable. And by little, I mean almost nothing at all.
In other words, I try earnestly to keep things simple, yet effective. I don't feel the need to overcomplicate my advice to sound smarter than I am or run a huge advisory firm to feel important.
In summary, here's what I learned after decompressing from the conference: Success is personal. My pride/ego wants me to want all the "successes" I noted in the first paragraph, but how I define success does not align with that vision.
My goal is pretty easily defined: I want to serve a specific number of wonderful client families and help them transition into retirement with confidence. I want my clients to enjoy interacting with me with the knowledge that I have a specific vision for my practice and I want a business that provides for my family and allows me the flexibility to spend plenty of time with them. Those are the things that matter most to me. Being on TV didn't align with my vision.
If I wasn't absolutely convinced that what I am seeking to build is the best thing for my clients and my family, I would have been second-guessing myself for my entire time in Arizona.
Designing Your Days in Retirement
My point in telling you this is, your success is and should be specific to you. There is no one right way to do retirement.
I honestly wonder how many people have defined their retirement success based on what people around them are doing. Do they feel more inclined to travel to specific locations or a certain number of times per year because that's what the people around them are doing or because it's truly what they want to do?
What about where they live or the size home they maintain? What about weekly activities? Where does it end?
When I was thinking through what I wanted my business to look like, I asked myself a question that I think is just as useful, if not more so, for someone entering retirement. That is,
"What does your perfect day look like?"
In retirement, with six Saturdays and a Sunday, you have the ability to truly design your calendar and life any way you wish. In what you would describe as a "perfect day," what time would you wake up? What is the first thing you'd want to do when you wake up? Does your perfect day involve reading books, heading to the gym, the golf course, or some place to volunteer your time? Who would you spend your time with? How would you spend your evenings? Preferred bedtime?
I encourage you to be specific. The only goal is figuring out what YOU want out of your retirement. Because retirement can be a 30+ year experience, we tend to get too big picture and not nearly granular enough. But a great 30-year retirement is built upon a lot of great days, so defining your perfect day and designing your life around that vision may be what creates a true retirement success story.
---
This post is not advice. Please see additional disclosures.